Sage Real Estate Welcomes . . .You Home.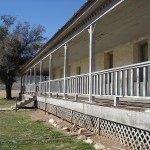 Sage Real Estate Co has a fresh yet experienced perspective on real estate unmatched by any other real estate broker or franchise. Sage is small, caring, and personal, and our broker and agents believe "home" is a key for happiness, enrichment, and a fulfilled lifestyle. As knowledgeable experts in Poway, Escondido, Ramona, Julian, and back country properties, our goal is to introduce you to communities and homes searching for a comfortable and fulfilling match. Once accomplished, Sage Real Estate agents employ expertise in negotiation, risk management and navigation of the many complexities of each real estate transaction. Sage strives at all times to find win-win situations for sellers and buyers as both move toward their desired lifestyle. We want to help you, our customers,  sell your home and find the home where truly, . . . your heart is.
---
              Current Homes for Sale With Sage Real Estate Co
Charming Pine Hills Home
2 bed, 2 bath, 1000 square feet on 0.8 acres.
New interior paint and kitchen countertops.
New carpet in bedrooms, slate flooring throughout rest of home
Wood burning stove
Raised garden beds
Chicken coop
Nestled among trees
Offered at $395,000.
Click here for more information.
               Land for Sale With Sage Real Estate Co

Private 10 acre parcel with incredible northwesterly views. Water & soil tests have been performed.
Offered at $177,000
Click here for more information.
.72 acres with view located in popular Pine Hills. Perc test completed. Needs septic layout. Seller has water shares that will convey.
Offered at $89,000
Click here for more information.
Enjoy this 2.66 acre off-grid country property; one of the few with a water meter! Views to the ocean on a clear day.
Paved road with 16′ turn-a-round for a fire truck
per county regulations.
Septic layout with 300′ leach lines previously approved. If privacy, views and peace & quiet are what you're looking for, this may be the property for you!
OFFERED AT $85,000
Grandview Way Land
           

Great Homes For Sale in Great Communities
Click links below for a complete list of homes for sale in:
Julian / Santa Ysabel For Sale
               Recently Sold With Sage Real Estate Co

Oak Land
Representing Seller
Representing Buyer
Washington
Representing Seller
Representing Buyer
Yuma
Representing Seller
Representing Buyer
North Peak
Representing Buyer
Pine Hills
Representing Seller
Pine Hills
Representing Seller
Representing Buyer
Country Club
Representing Seller
Williams Ranch
Representing Seller
Representing Buyer
Melody Lane
Representing Seller
Three Peaks
Representing Seller
Azalea
Representing Seller
Woodlawn
Representing Seller
Azalea
Representing Seller
Grandview
Representing Buyer
Whispering Pines
Representing Buyer
Alta Vista
Representing Seller
Whispering Pines
Representing Buyer
Second Street
Representing Buyer
Old Cuyamaca Road
Representing Buyer
Salton Vista
Representing Buyer
Lakeview Drive
Representing Seller
Windward
Representing Seller
Pine Ridge
Representing Seller
Lakeview
Representing Buyer
Valley Center
Representing Seller
Meadowridge
Representing Buyer
Chula Vista
Representing Seller