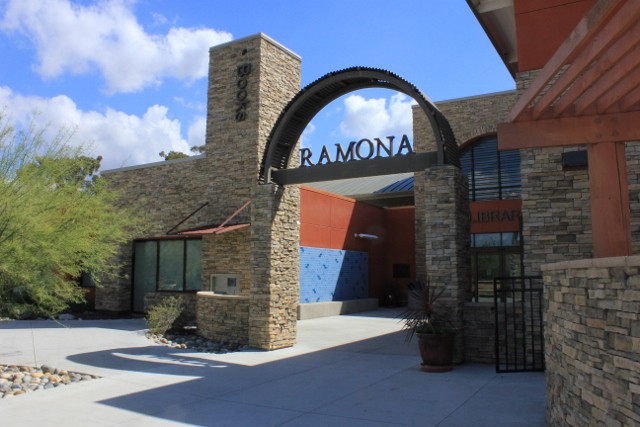 Originally known as Nuevo, the current town of Ramona was founded in 1886 by Milton Santee.
Santee created the Santa Maria Land & Water Company and as a part of that effort, acquired the 3,200 acres that would become the town site. Two years later, Theophole Verlaque, a French immigrant winemaker, arrived in the valley and decided to settle. He built the first residence in Nuevo and his home, located on Main Street, serves as Ramona's historical museum.
The Verlaque residence is not the only moment of history to be found on Main Street. A walk or drive down this eucalyptus-lined boulevard allows you to experience several remnants of the past. There is the Santa Maria Masonic Lodge, built in 1926, with its Masonic emblems still clearly visible. On the opposite side of the street, the Ramona Town Hall commands immediate attention. Donated to the town in 1894 by one of the area's early founders, the 115 year old town hall is one of the oldest and last original town halls in California and one of the largest and oldest adobe structures in the entire Southwest. This historic building has served its community well…it was the town's first library, first movie theater,) first high school, first bank, first dance hall and first justice court.
Main Street's Guy B. Woodard Museum, (housed in the Verlaque residence), offers visitors a glimpse of Ramona's colorful past. Memories of miners, cowboys, vaqueros, Kit Carson, confederate soldiers, Diegueno Indians and much, much more have been preserved by the Ramona Pioneer Historical Society for your viewing pleasure!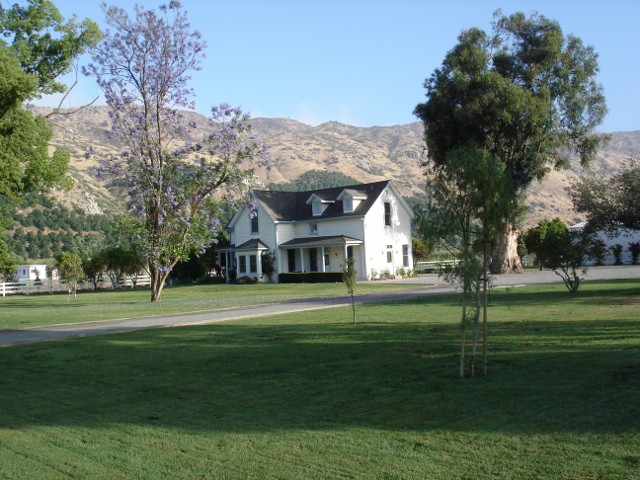 In spite of all the history, Ramona is not living in the past. Rather, Ramona mixes its history with its present to make for a great place to visit and live. Rodeos, horseback riding, farming, country fairs, Oktoberfests, Farmer's Markets, wine tastings, hiking, antiquing, quilt shows, dog shows, barn dances, golf tournaments, concerts, Fourth of July celebrations, art shows, air shows and just soaking up the rural vistas are all a part of today's Ramona.