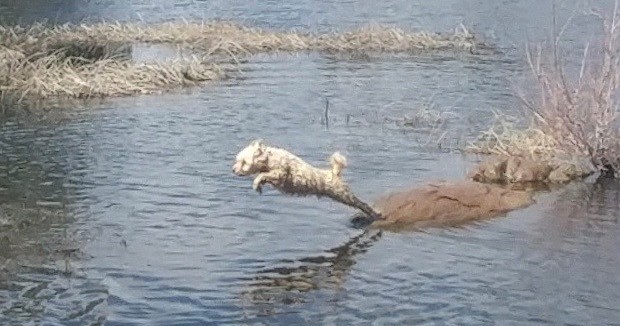 Dogs and Julian have a way of being together. Sage Real Estate Co pays tribute to the Dogs of Julian we encounter, whether residents or visitors. We hope you enjoy this page as much as we do!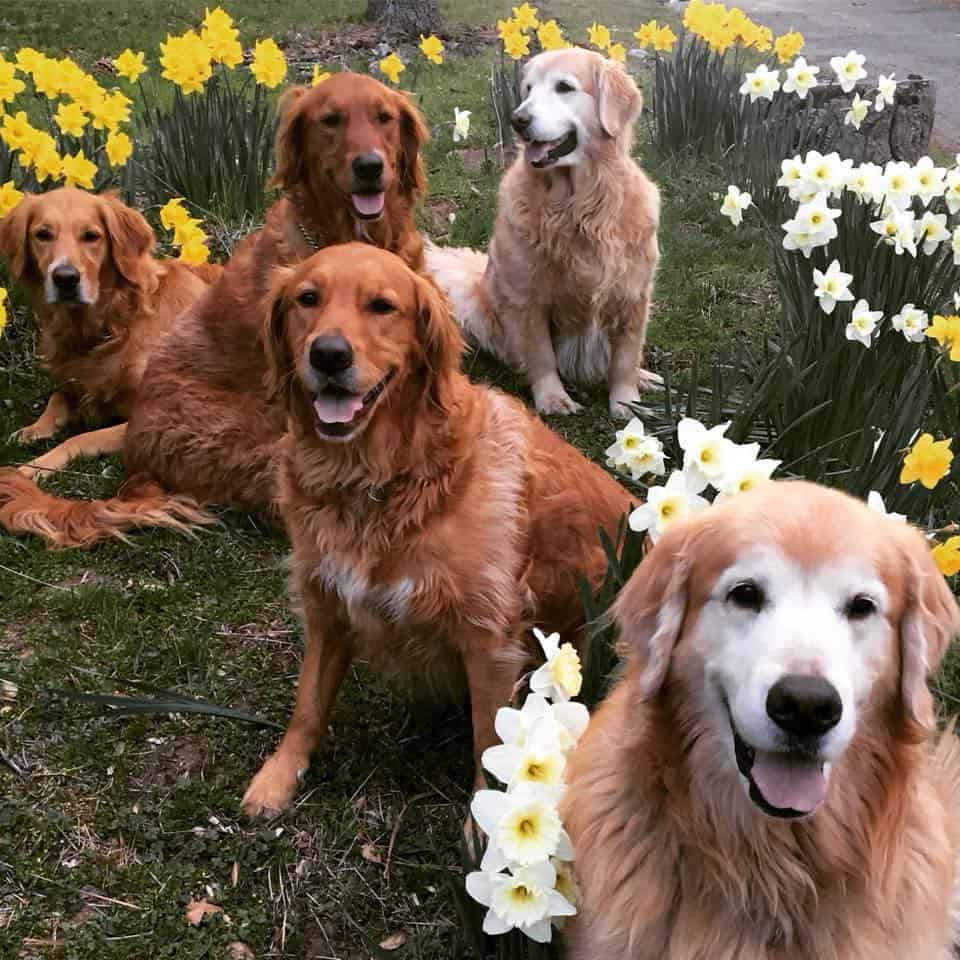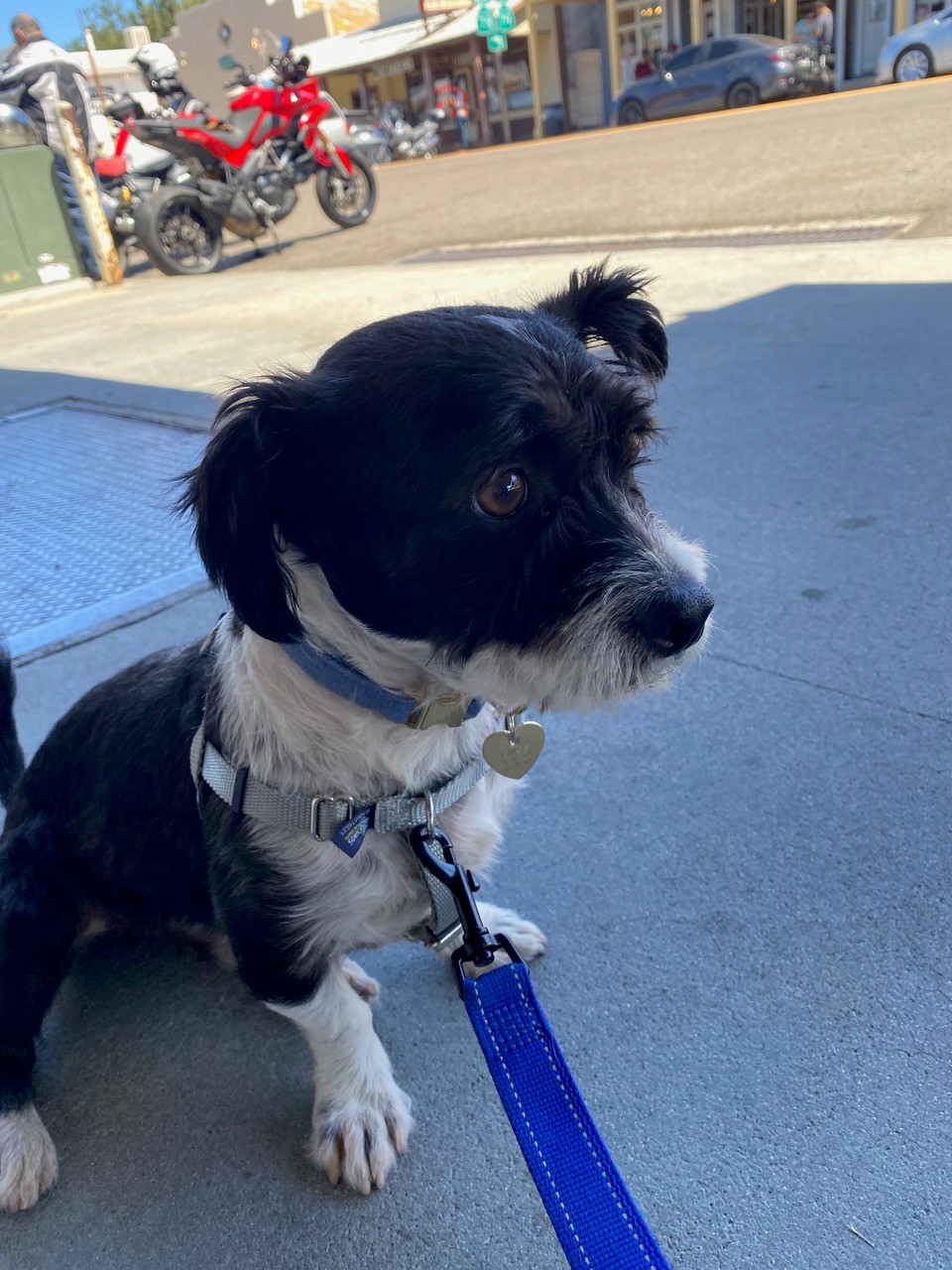 Miles brought some humans up for a visit to Julian. We hope everyone had a wonderful time and that Miles will bring them back again. Thank you, Miles! Be sure to come see us next time you're in town! We'd all love to meet you!!!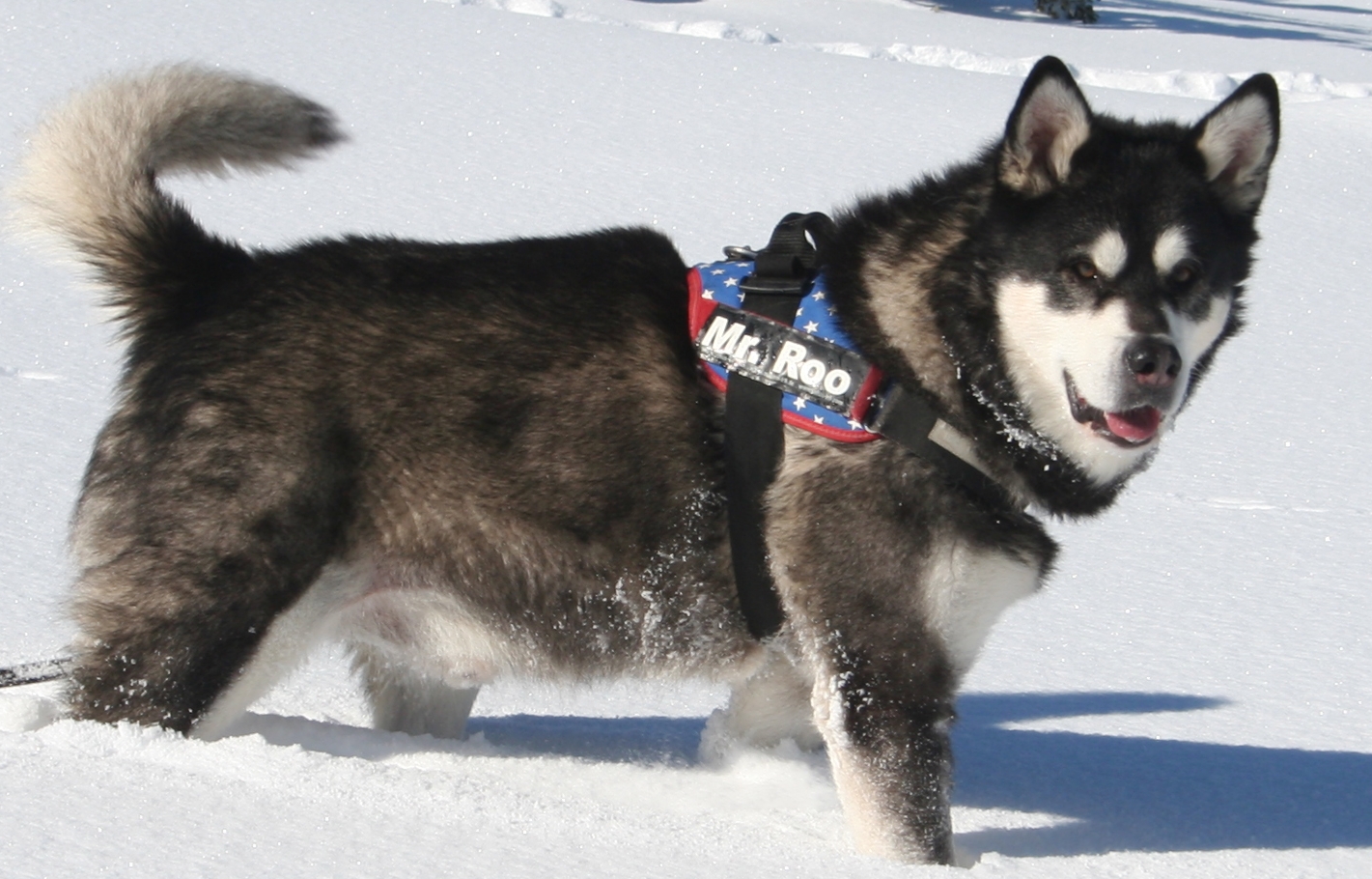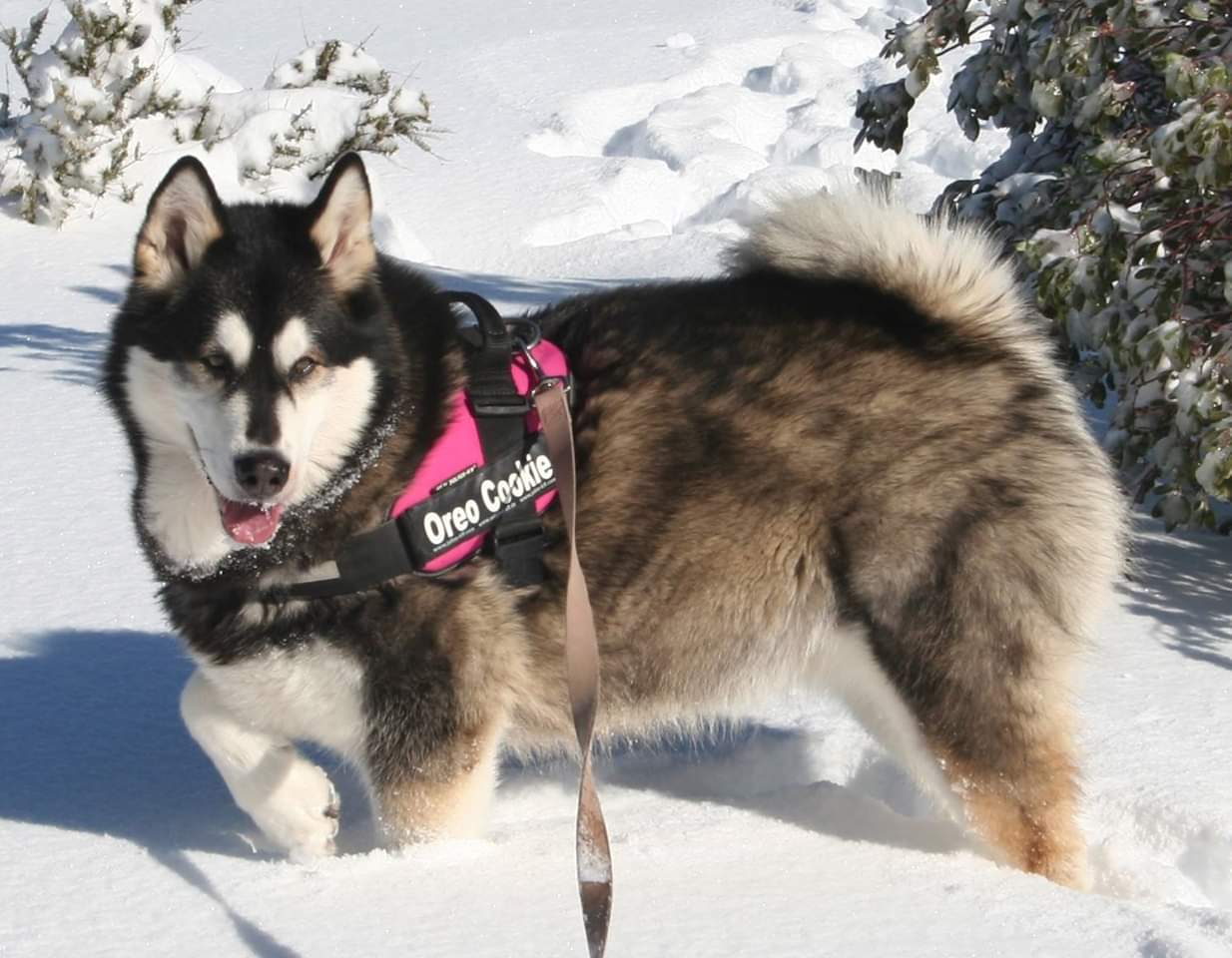 Alaskan Malamutes, Mister Roo and Oreo Cookie, love the outdoors, especially when it is snowing. They are both very social dogs and love people and dogs alike.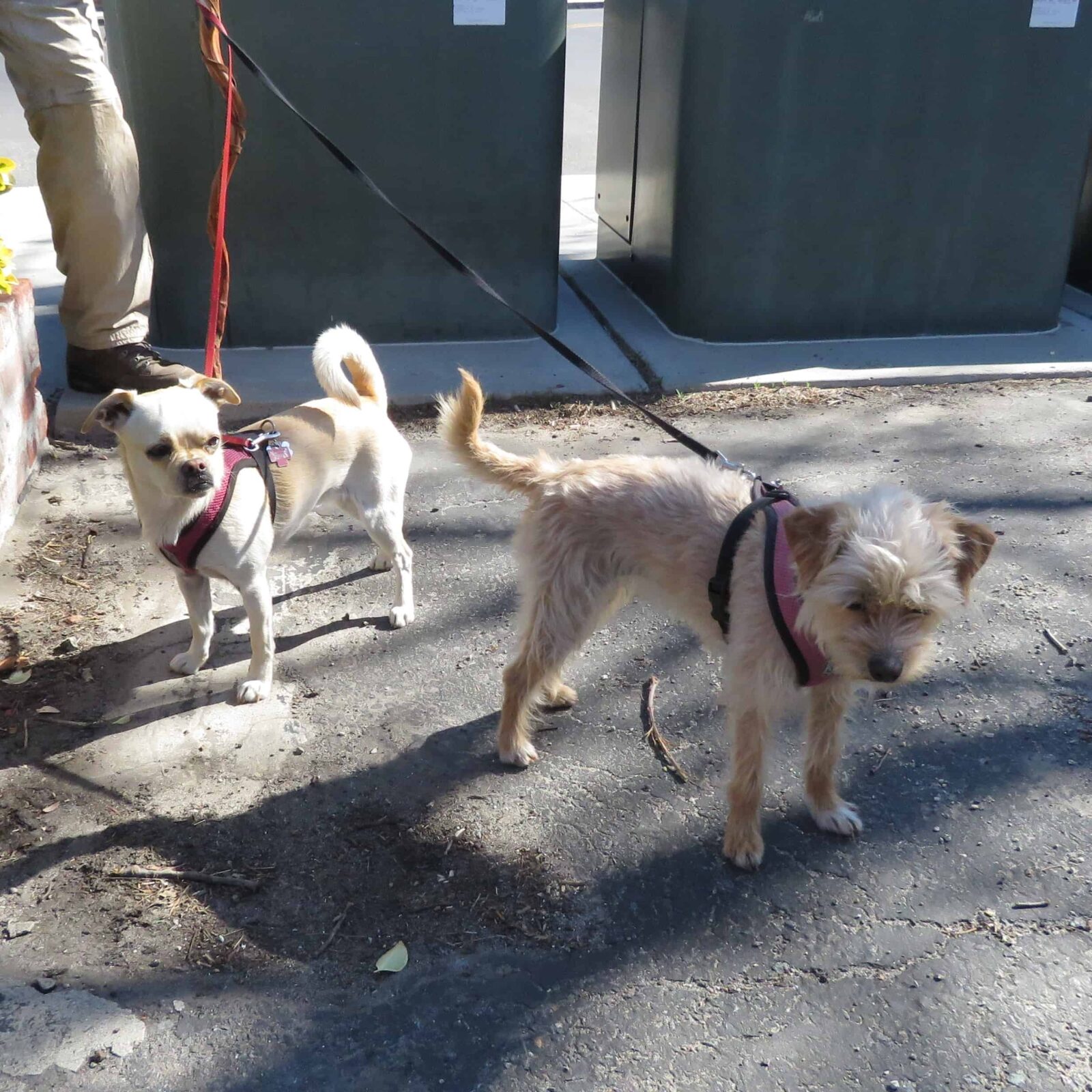 Bumpkin and Baby were passing through Julian on a break from hiking the Pacific Crest Trail with co-hiker Walkabout Jim. They enjoyed their visit but were ready to hit the trail again.
Rita, a Trail Angel from Pacific Beach, visited Julian with her "mom" to bring supplies for Pacific Crest Trail hikers. Thank you, Rita, for being a loving trail angel!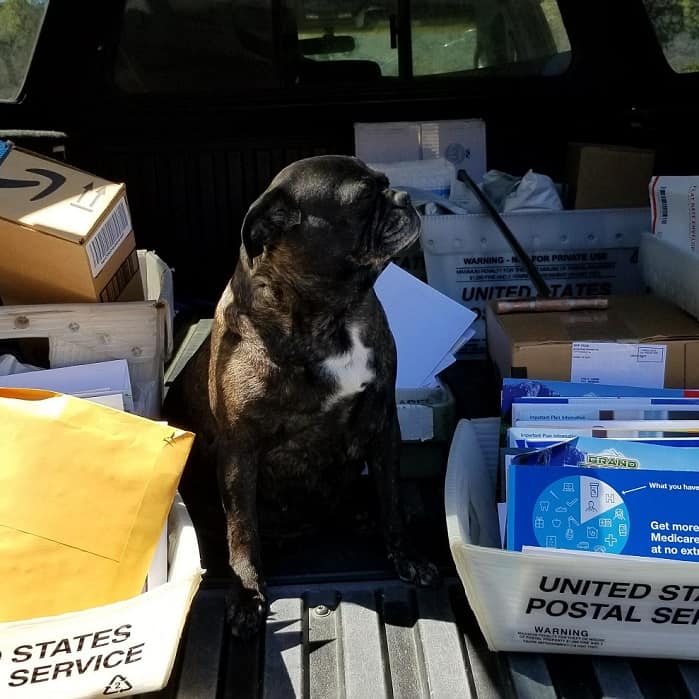 Lucy enjoys her mail route with mom, Kate. She likes to make sure everything is ready to go.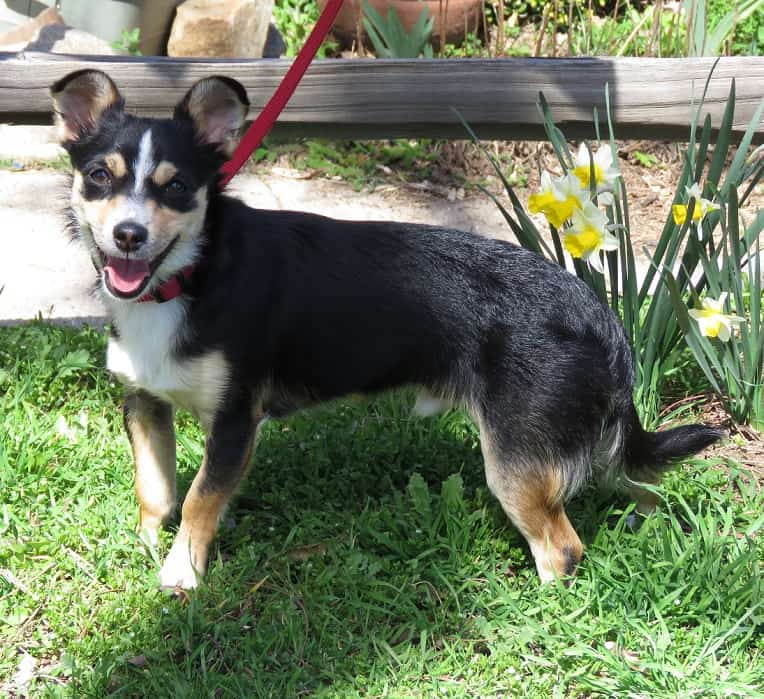 Budi enjoyed walking around Julian, but nothing beats the green grass beneath his paws and the smell of flowers in the air!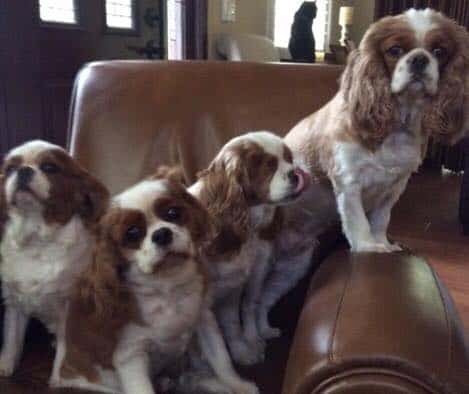 Roo Roo, Bubba, Sugar and Lindy take turns meeting and greeting at the Mountain Gypsy, so be sure to stop by and say hello!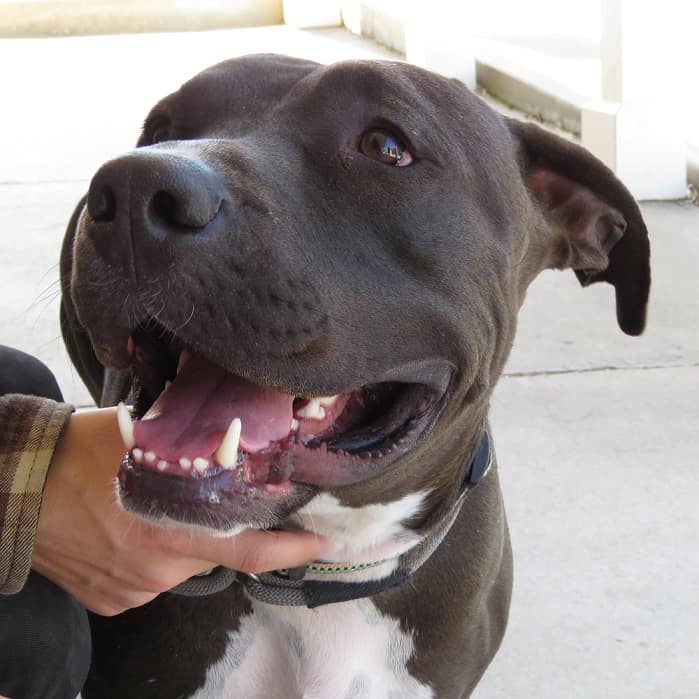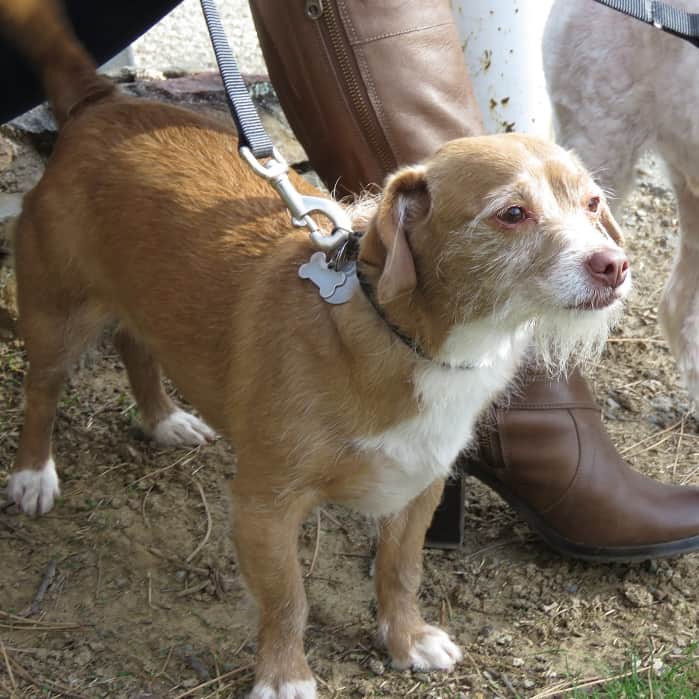 Hazel seems more interested in watching visiting puppies than getting her photo taken today!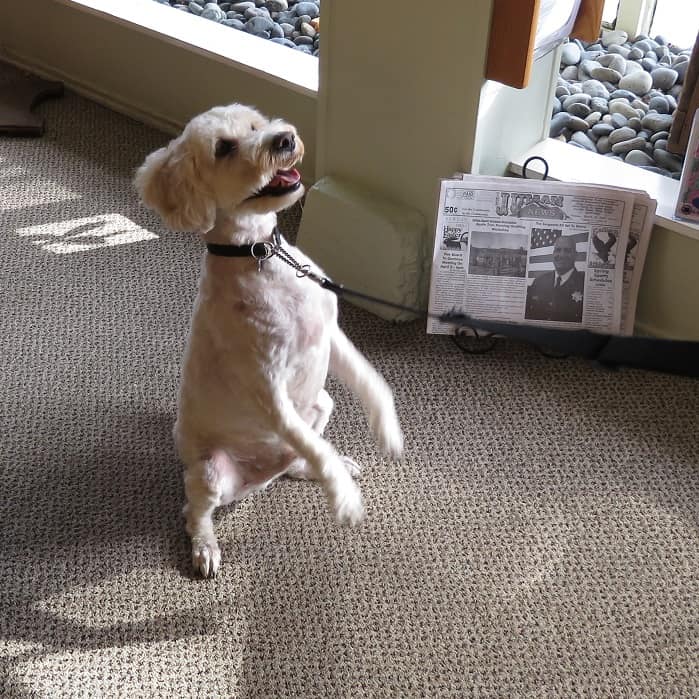 Jude just got back from the groomer and can't wait to get home and find some mud! (By the way, that picture of the dog jumping into the water at the top of the page? Yeah, that's Jude!)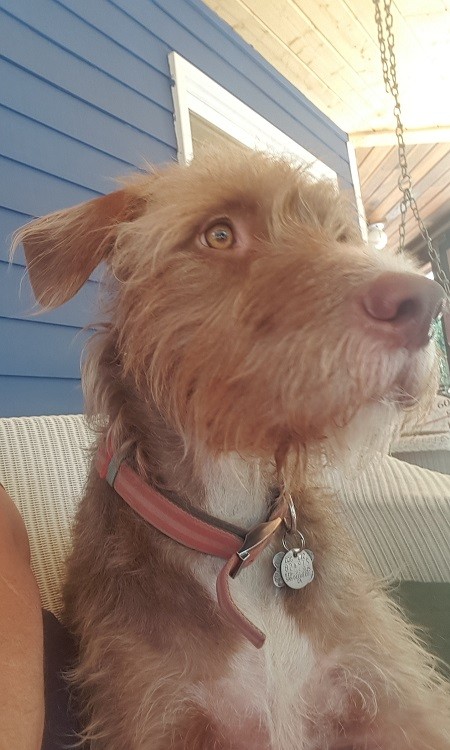 Rusty just loves to sit on the swing and watch the birds!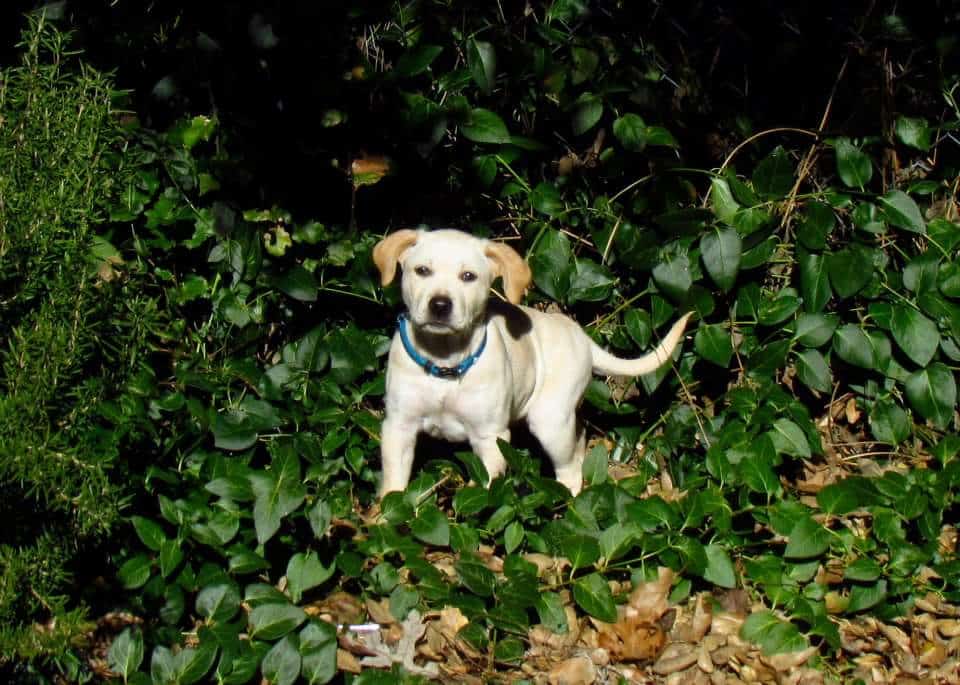 Winter Grace enjoys the Julian outdoors and loves being in the green!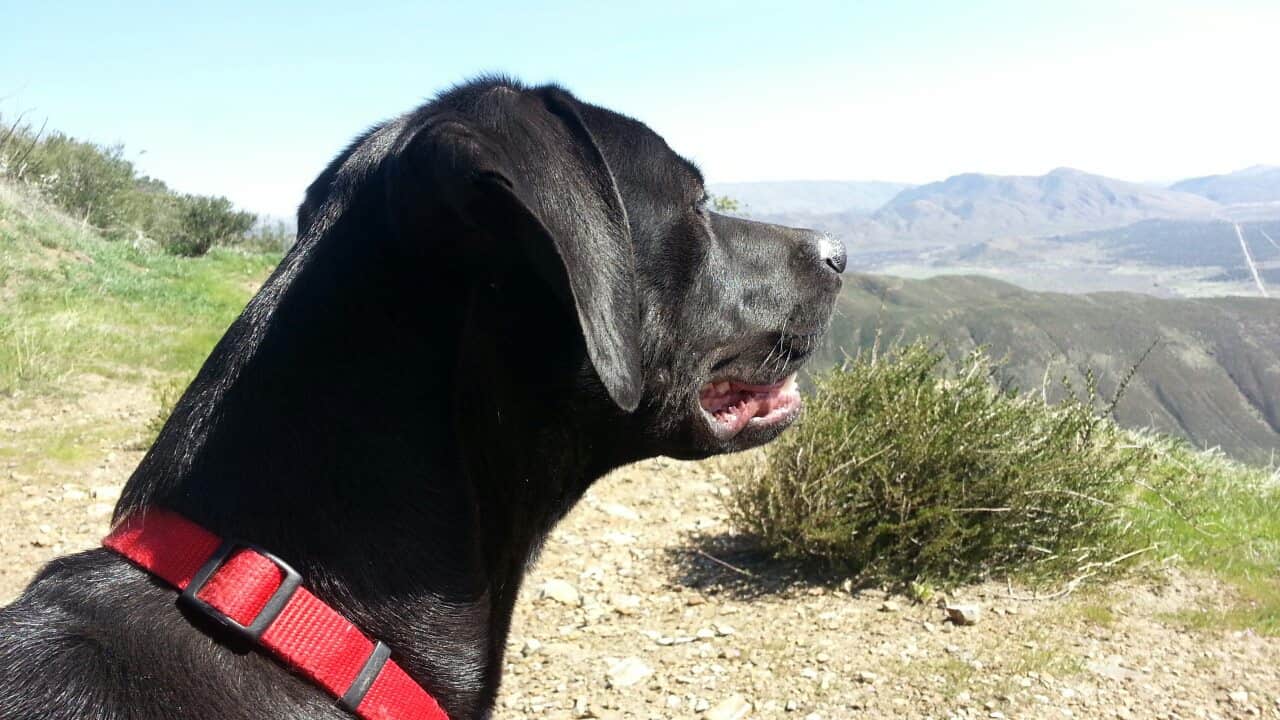 Peeta is tall, dark and attentive to his surroundings. He loves a good view!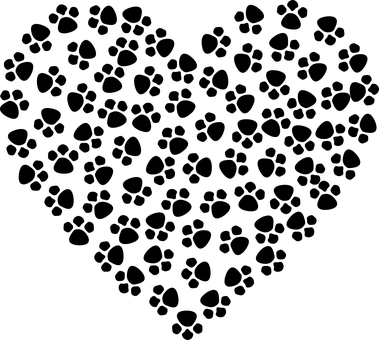 More Puppy Pictures to Come!
If you and your puppy are in Julian, residing or visiting, send us a photo, your furball's name and description of what is going on and we'll add the picture! 
Ok, we'll include kitties, piggies, bunnies, horsies……… just sent us your photos!
inf[email protected] with the subject line "Pets."