Julian 4th of July
Make it a Day!
One of the things that makes small towns so special is the way they celebrate holidays. Julian is unique in Southern California for great holiday festivities. This 4th of July is not exception and you can help celebrate by enjoying the Independence Day parade, the American Legion "Deep-Pit Barbecue and music, and by visiting the Julian Heritage Quilt Show. All the events are within walking distance of each other. You won't even need to move the car.
Julian Fourth of July Parade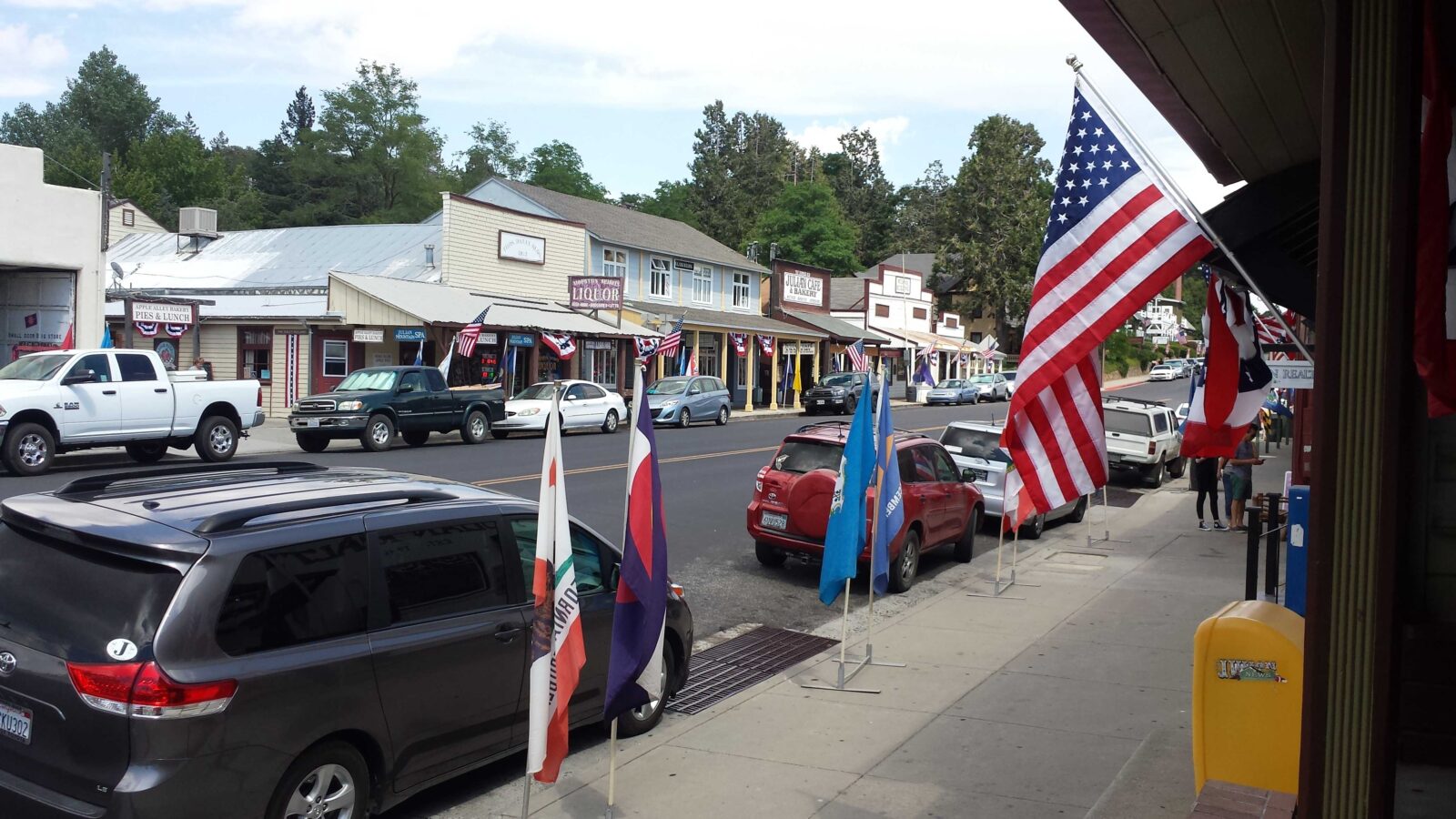 Julian goes all out on the 4th of July! Mostly locals show up to enjoy the parade and barbecue. It is a fun hometown event.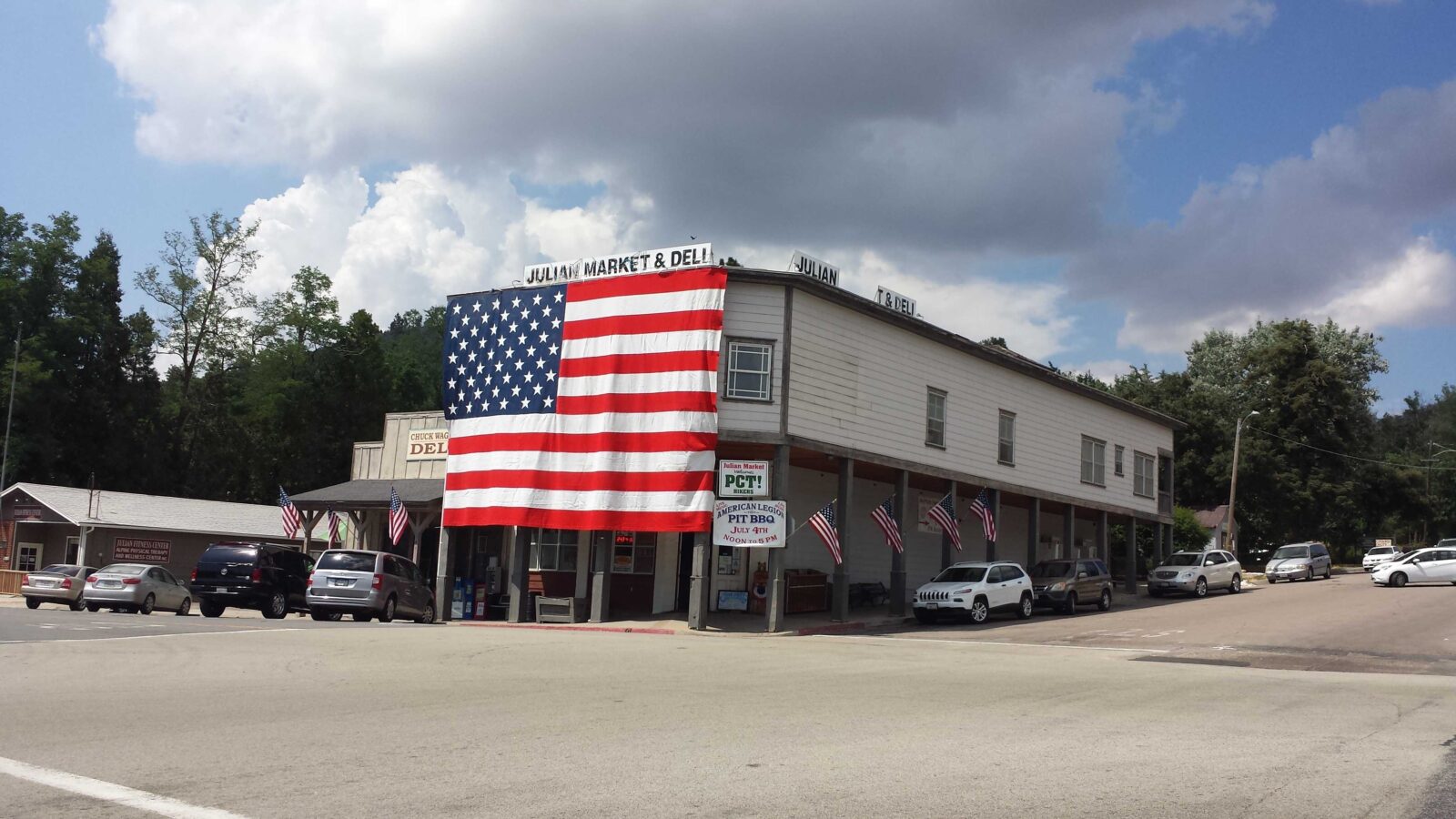 The parade is from noon to 2:00 with pre-parade activities starting at 10:00 A.M. You might want to get your chairs set up along Main St early. There flyovers of WWII plans, gun fights, and special live music events along the parade route before the parade begins. This is an event that you'll not want to miss. The parade is old fashioned complete with horses, tractors, home made floats, antique cars, bands and flags and even some newfangled belly dancers.
Julian Heritage Quilt Show
The Julian Woman's Club presents a great quilt show every year in the Julian Town Hall. The show begins at the last of June and runs through July 4th. The quilts range from antiques to present day ones made by the young, old and everyone in between.
The Woman's Club also raffles off a handmade quilt with proceeds going to the club and its community charities. The odds of winning are far better than you might imagine!

American Legion Deep Pit Barbecue and Music
After the parade head on up to the American Legion located at Washington and Second Streets. They have a great old fashioned deep pit barbecue, cold beer and great bands for your entertainment and dancing. All proceeds support Veterans and the youth of Julian. Find out more about the American Legion events at JulianPost468.org