Patti Thornburgh
REALTOR®,
CalDRE Lic. No. 02081055
Marketing Specialist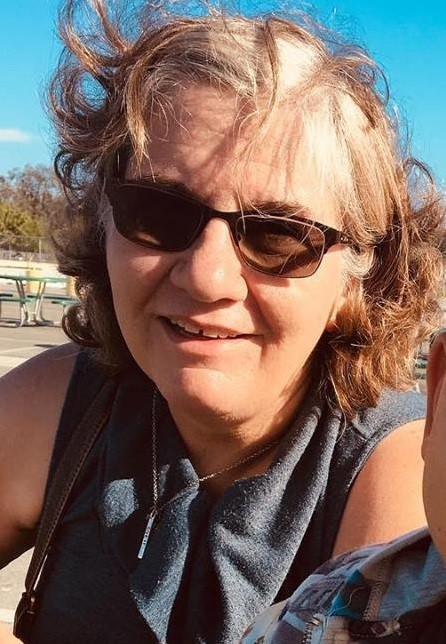 Patricia "Patti" Thornburgh has been with Sage Real Estate Co. as the marketing specialist since June 2017. She has been instrumental in developing presentation materials, maintaining the Sage webpage, advertising and producing "The Julian Sage," and now adds "real estate agent" to her aptitude.
Patti and her husband, Steve, moved to California from Tennessee in February 2011 to be near their newborn grandson. After spending time in Chula Vista and Poway, the couple became unsatisfied with apartment living and began a search to find a community to call home. According to Patti, it was by chance they moved to and have called Julian home since September 2012.
"We love the Julian area. Steve was from a very small community in Missouri and I was born and raised in a small town in South Texas. City life was not our ideal choice of lifestyle. We both felt the need for a place to belong."
Upon moving to Julian, Patti was quick to become involved in the community. It wasn't long before she found a calling as a community volunteer. It was her volunteering which lead to a position with the Julian Chamber of Commerce, where she was able to help promote Julian businesses and way of life. While family medical issues took her away from the JCC, she was fortunate to find her niche with Juli Zerbe at Sage Real Estate Co.
"Juli is one of the most dedicated and honest people I have ever known. Her integrity and caring makes the office feel more like a haven than a workplace. I love that feeling and hope that I can convey it to others in their search for home and happiness."
As the spouse of a now retired Navy Chief, Patti is no stranger to finding and making a home. After making 19 moves in 32 years, she understands the importance of community and home. Her travels and experiences give her an insight into the significance of home ownership, including finding the right home and the right community. That understanding provides Patti a unique perspective as an agent at Sage Real Estate Co.